All Round Protection
The Stinger Card has the look and feel of a credit card. Yet, it comprises a strong computer and operates the full power of the high-end Stinger technology. The Stinger Card offers all-round protection* against speed traps with the use of a single interface.
As with any Stinger, the Card offers world class, all-round, protection against all technologically enforced speed traps while offering a range of functionalities*: Radar Alerting, Laser Alerting, LaserShield, Safety Signals, SpotList Alerting, Section Alerting, and PoliceCheck.
One single user-interface clearly communicates any alert it picks up, whether it is radar, laser, section control, fixed location, or SafetySignal related.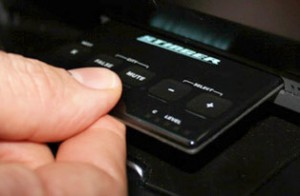 Military Grade Patch Antenna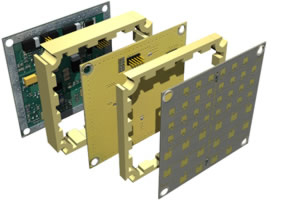 The Card's Antenna (SA of HD) employs 'patch antenna' technology, which is frequently used for military purposes. Due to the scientifically determined dimensions of the 'phased array' patches, we have achieved superior sensitivity as well as an extraordinarily high measurement accuracy. Also, technical false alarms and signal leakage have been virtually eliminated. The SA Antenna has been designed for operation on European frequencies (K and Ka band)
Striking Good Looks and Ease of Use
With its minimal dimensions and perfectly smooth surface, the Card looks great in any luxury car. It is credit card sized and needs nothing more than the matching holder to let it slide in and out of your dashboard. When inserted the Card immediately springs to life and invisible LED indicators will reveal themselves. Elegant touch buttons allow easy access to such features as volume, mute, and FalseList. Just remove the Card to switch it off, or simply leave the Card in and it will turn on and off with your car's ignition.
* NOTE: Features and Functionality and only available where allowed.