Introducing VIP 3.0.
A mega software upgrade, downloadable at no cost to all current VIP users. VIP 3.0 provides target view screens, improved audio alerts, further improved performance, and is even more quiet. Now available via Stinger Desktop.
Target View Screens
Experience target view screens and you will never have to wonder where exactly the speed trap is. It shows whether radar* comes from ahead, the side, or the rear (requires front and rear HD Antennas on your car), laser* is shot at you from ahead or behind (requires front and rear Lasers on your car), and has a proximity indicator for SpotList alerts.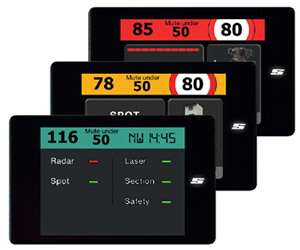 Improved Audio Alerts
VIP 3.0 also comprises new voice alerts (in English), as well as accelerating SpotList Alerts with which the alert rhythm will increase the closer you get to the Spot. Also, we have added SimpleSounds: the option to enable more subtle alert sounds.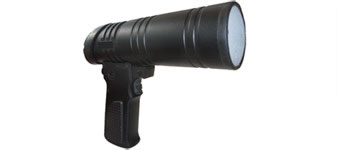 Even Better Performance
We engineered something we call 'Dynamic Sensitivity'. This adds extra sensitivity right where you need it: against tricky speed traps. Moreover, VIP 3.0 also provides new alerts for so called Short Pulse, Quick Trigger or POP radar guns such as used in some parts of Europe and the U.S.A.
Even More Quiet
Stingers are relatively quiet co-pilots already. But it can still be better. With 3.0 we believe we have taken a big step yet again. The completely new FalseListing platform makes your Stinger so quiet that it may make you think you switched off the sound. On top, the before mentioned Dynamic Sensitivity will make your VIP even more quiet. Lastly, the new VIP software comes with further improved filtering features that can stop erroneous in-car and out-of-car radar sources from ever bothering you.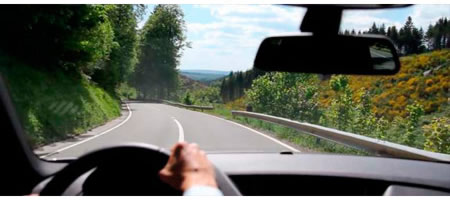 And Also
VIP 3.0 also encompasses:
support for the VIP XL Display
support for front and rear HD Antennas
better and faster signal processing
XL Display for VIP
We like the credit card dimensions as well as the look & feel of our regular VIP display. So do most of you, fortunately. Yet, we did get some special requests to also make available a larger version. For even easier interfacing through touch and vision. We happily obliged and are now introducing the VIP Display XL. For your convenience, the XL display offers more spacious touch areas, larger icons, and twice the number of pixels. And it fits the standard Display Holder.
0.0001 Gigahertz Accuracy
The VIP marks the introduction of Stinger's next generation patch technology, giving its HD Antenna by far the highest accuracy available in speed trap protection. Where Stinger's 'standard' SA Antenna already stands out in precision, the brand new HD Antenna takes measurement certainty to the extreme, with an accuracy of 0.0001 GHz. And with reason, for more accuracy means less falsing*.
* NOTE: Features and Functionality and only available where allowed.